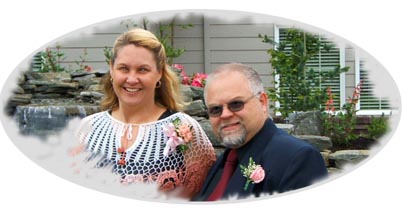 Darlene and Larry have a new ministry aptly named "THE CLEFT IN THE ROCK"
See http://TheCleftInTheRock.com.
Details about this new Life Mission will soon be coming!.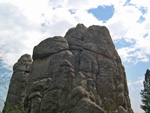 Darlene and Larry Hansen have served in
ministry to youth for many years.
They were called to continue ministry by attending the school of Biblical Counseling in Pichilemu, Chile, South America. There they attended theory classes for 3 months with 'Youth With A Mission' and then continued serving an additional 3 months on an overseas mission outreach with YWAM. They again served the orphan children @ SunshineAcres.

All these years of ministry have been preparation. They have been trained and prepared at home and in other countries. Each step of the way has amazingly led them to the new forever ministry "The Cleft In The Rock".

4HIM's ministry to youth (YWASH) stands for Youth With A Servant's Heart.
The CLEFT IN THE ROCK means a place of protection provided by God.
See

Darlene and Larry's snail mail address has changed & will soon be forthcoming.



E-Mail: INFO@YWASH4HIM.COM
LarryDarlene@LarryHansen.com



Mailing list e-mail:
(please request)
info@YWASH4HIM.COM




"Since I, the Lord have washed your feet, you ought to wash each other's feet. I have given you an example to follow. Do as I have done to you. How true it is that a servant is not greater than the master, nor are messengers more important than the one who sends them." John 13:14-16 NIV"

Good Links:

www.Luc2day.com

www.roomforjoy.com

www.thekristo.com

www.friendships.org

www.tribalwinds.org

www.sunshineacres.org



prayer requests